Hoi An Ancient Town is an ancient town located downstream of the Thu Bon River, in the coastal plain of Quang Nam province, Vietnam, about 30 km south of Da Nang city.
Hoi An Ancient Town has been recognized as a UNESCO World Heritage Site since 1999. This is a place that attracts a lot of tourists.
Not only that, but the villages around Hoi An also have a lot of their beauty. Like the water coconut forest, the rice fields in Cam Thanh. There are also beautiful features from the local's fishing and the scene of locals rowing basket boats on the river. Now, it has become an indispensable experience for tourists.
Emic Travel is based on sustainable values to ensure minimum impact on the surrounding environment while offering guests a unique experience to immerse themselves in local communities.
We cooperate local people and use local products and organic goods in order to bring economic benefits to our regional communities.
We have a group to treat our waste from the kitchen's restaurant and hotel. We also have a soap making machine which allows us to recycle soap from the hotels.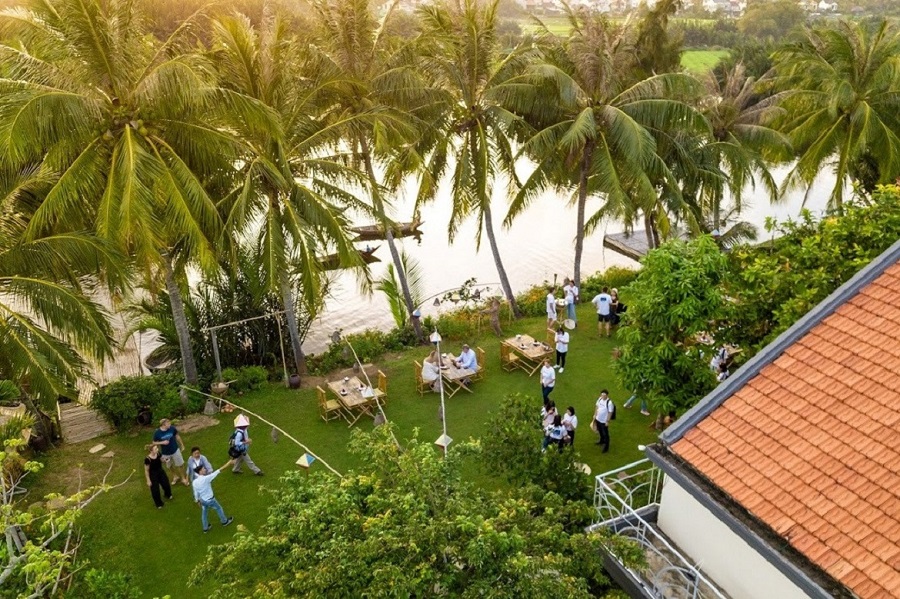 Contact Information:
Emic Travel

Add: 101 Cua Dai Street - Hoi An City - Quang Nam Province - Viet Nam
Tel: +84-916 976 731 | Fax: +84-235 3 923 955
Email: info@emictravel.com
Website: www.emictravel.com